Heres a shot of the bag that yours truly Earl the Pearl took while walking in the
back alleys of gastown with rye. I shot with Ryeones D40- 18-55mm , Our bag of Loot is basically what this was , 4 shirts.. and cheap cheap starters :)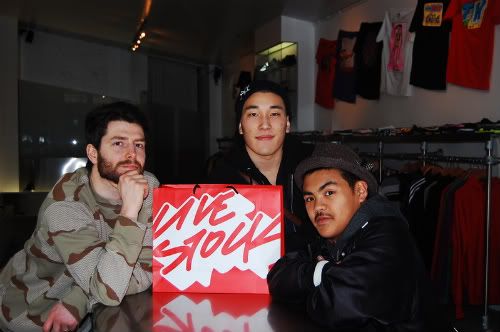 Re-Define Dope X Livestock...
Its Legit, we asked cyrus what we need to do to keep it up
all he told us was " Just live life "... I guess every advice thats given
should be taken and life gives you credit. We got lucky then...
the manager of the biggest streetwear store in vancouver does it big
for re-definedope ... THANKS cyrus
Ps: This is outta the blue but recently i've been hella digging all city and colour tracks ... i'm kinda late but Dallas Green sets the bar ...
GET YOUR TICKETS THIS FRIDAY! ....FOR MARCH 26th at the ORPHEUM THEATRE