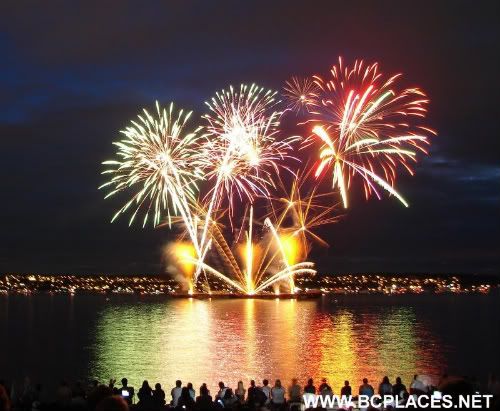 if your head was up your ass for the last month and a half i'll clue you in
fireworks were called off
because they were short 400 000 dollars. an anonymous sponsor stepped up and donated the remaining 400 000 to get the event rolling. it comes as no surprise to me that fireworks are back on. frankly i knew this would happen it happens every year and you know what?! I'M ON TO YOU! but i'll stop before i sound like some crazy conspiracist.
but to you mr or mrs anonymous (not the weird one that keeps commenting on here) the one thats sponsoring the hsbc celebration of light this post is for
you!
PS. i don't know if anyone has figured it out yet but i also write for: 
VANCOUVER IS AWESOME
pretty cool gig. i mean if you look at the other writers i share the company of... i dunno. i'm kinda a big deal hahahaha jp jp!! definitely check that site out though i love it. 

ryeONE