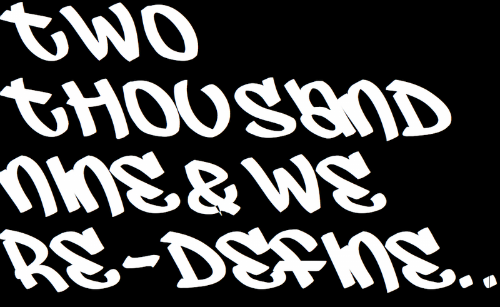 for the upcoming year me and earl have some crazy stuff planned. you know it's pretty dope to think that we just started this blog not even a month ago and already we're averaging about 100 hits a day and we couldn't have done it with out
YOU!
so you see the end of december isn't only the begining of a new year it's the begining of a new chapter for your boys at re-define dope
our business plan is thrice.. step one make a blog. step two get famous . step three get free stuff. hahahaha i made a vow to earl if we don't get free stuff within 6 months thats it.. i'm quiting blogging forever . in any case i just wanna give you the reader a HUGE
thanks
for coming here and checking whats dope. like i said we have lots planned for the future so keep coming back and tell your friends .
i know this is gonna be MAD played out but i don't care. i just wanna share a few goals for 2009
- get at least 100 members into our
facebook group.

- get some sort of sponsorship
- try no meat for the rye1 (like those cool kids savage and tom)
- win a jam with my crew
- read less watch more tv
- meet someone special <3?>

hahahaha go ahead and tell us one of your goals or resolutions