you know what else is nice on a sunny afternoon like today?
a little spinach pizza.
i haven't gotten many comments on this stuff so i don't actually post the recipes if you want the recipe you're gonna have to do a little more then just creep the blog and leave. comments people comments. i can see how many people visit a day ...
so if you wanna see more of this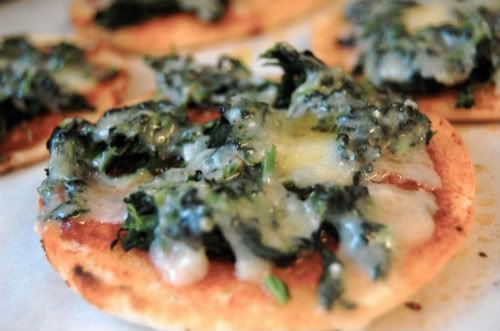 then i wanna see more comments.
btw i had a bit of spinach left so i went ahead and made some spinach gomae
the recipe for spinach gomae is so ridiculously simple and delicious you'd be stupid not to try it.
peanut butter, soy sauce, a bit of sugar, mirin, and a drop of sesame oil
ps. skitchblog did a bikecheck on my baby  
check it out
ryeonederful