people keep asking me how i don't eat meat.. "ryan how do you do it!?!"
honestly it's not that hard. i don't miss meat at all. stuff like this make it easy for me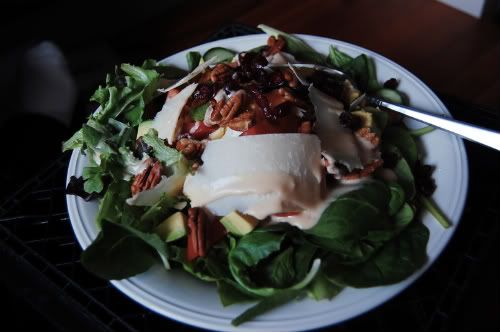 nothing like a fresh salad on a summer day. pecans, cranberries, avocado, cucumber, spinach, salad mix, cheddar cheese
and this stuff.
i know you wanna be vegetarian too.. join the good guys
ryeone