so i guess you're wondering at this point "wtf where the hell have you been and why haven't you been posting anything..."
my reason is quite simple. livin life. come on! give us a break would you really wanna be stuck behind your computer screen when the sky is blue and the sun is shining and
"the livin is easy"
in any case guess what. it's september!
and i'm fully prepared to be a slave to your personal entertainment again.
i'll be the first to tell you a lot has changed since last time i've posted. i'd like to think both myself and earl have evolved a bit in the realm of life. so either you'll love it or hate it but things will be different from here on in regardless. and we'll be posting, regardless. you do your thing we'll do ours.
to start off i'd like to show you whats been going on these past months.
definitely a lot of riding went down. not as much as i'd like but a lot just the same.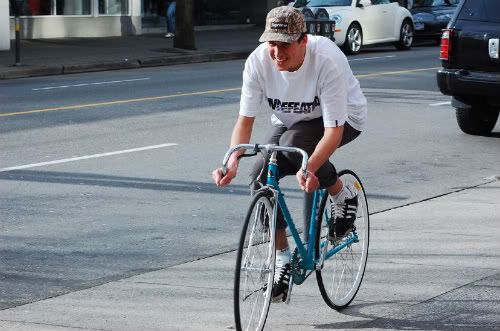 having to be the bike mechanic to everyone sucks balls.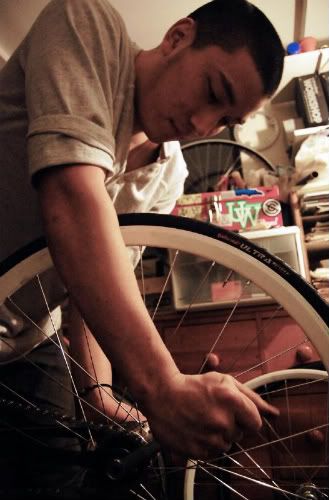 a new chapter of my life. the new job!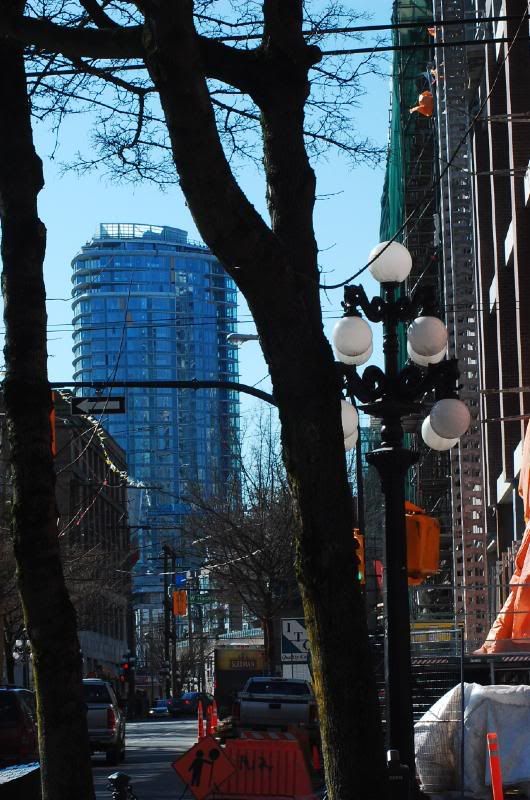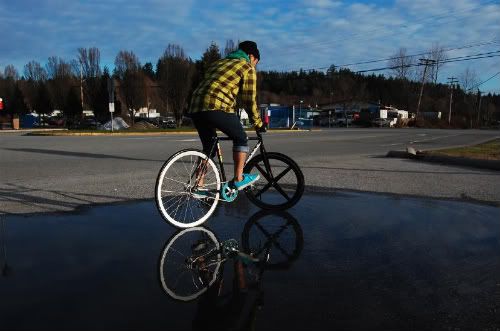 some no homo action.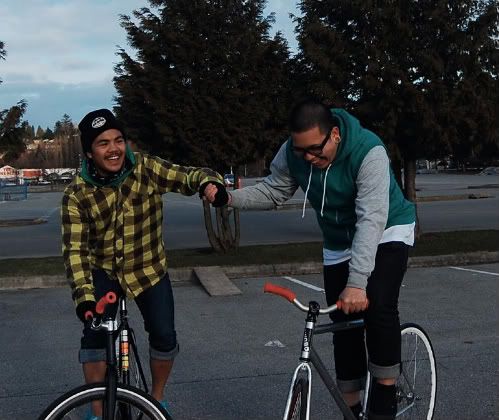 then this happened
this pup got cuter then ever. i don't care what you say.. i say cute puppies are dope therefore picture of cute puppy go to some other blog if you don't like it sheesh.
spent my fair share of time loitering with this kid at this spot. "lids on robson earl speaking"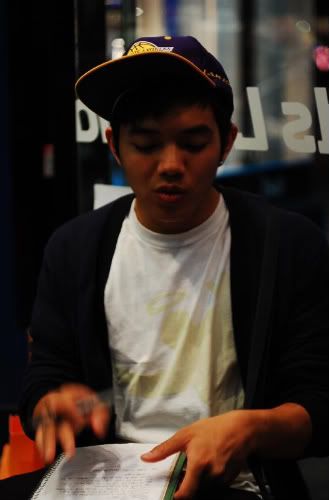 and this guy too
the day i got a free stool
tried that whole asian fade thing for a minute. decided it wasn't for me.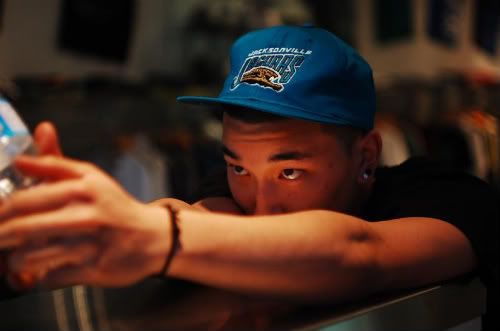 then the epic house party. and the epic collab of these two and one of the only picture i got of that night..
the wedgie marathon happened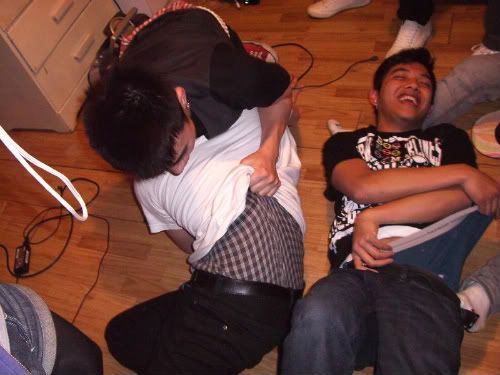 caught chris being all gay and sentimental with the sun set and what not haha what a gay.
these are the times i will charish the most. just chillin with the bros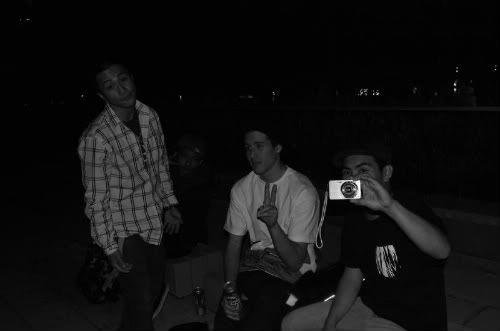 this guy here moved moved up to the big leagues! gonna be knockin them highschool girls dead. with one windmill he'll get 10 numbers and 15 facebook friend requests.. so lets see thats 10 windmills x 10 phonenumbers....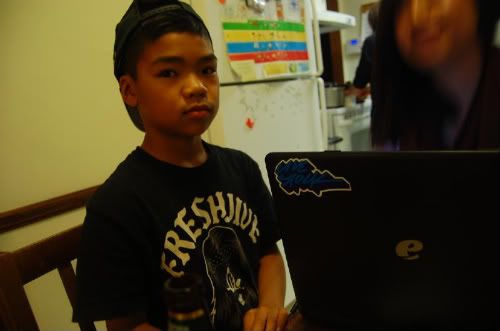 on one hand found some dope new secret beach spots, on the other looks like someone caught me being sentimental and gay with sunsets..
spits the best beach food ever.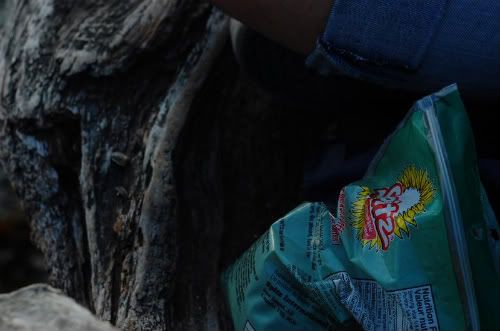 whoever's idea it was to sell blueberries at commercial station is a genius. love that ish. devoured many a box.
made many a smoothie.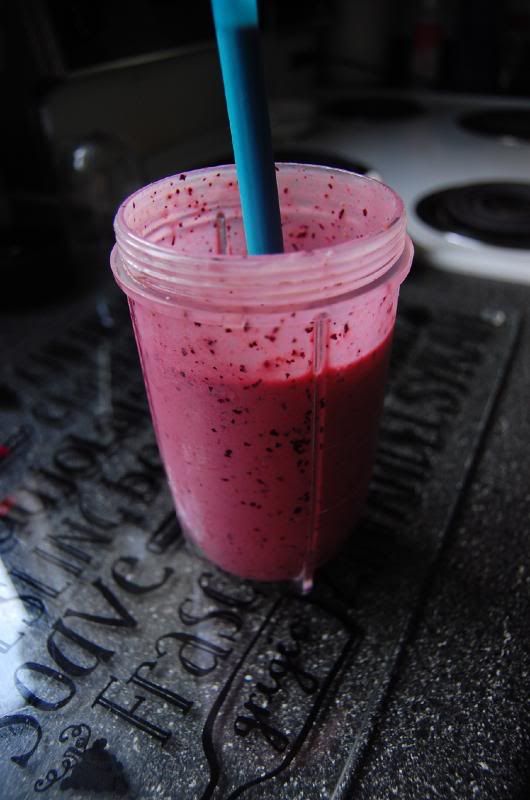 and also made some pretty good food along the way
brian moved into his new spot
had my fair share of adventures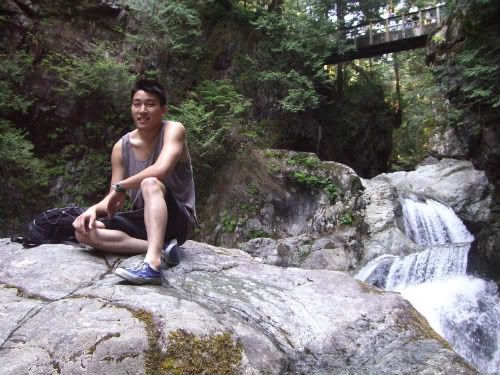 the birthday bbq where everyone had no choice but to be vegetarian haha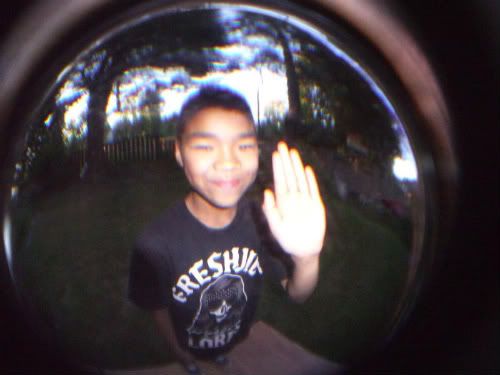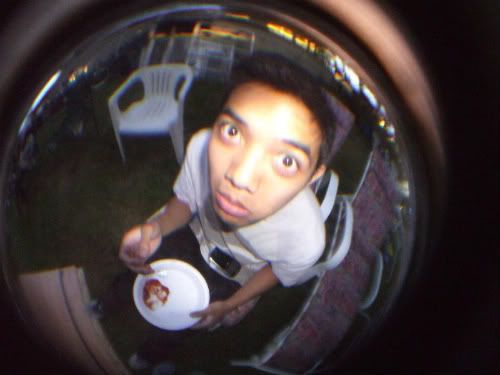 this photo may suck to you but to me it says "memories"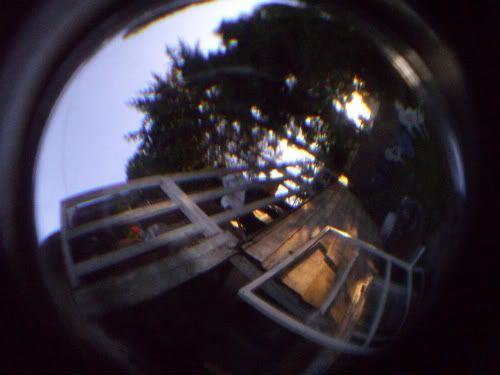 you know what i just realized about seeing earl in that beater? it reminds me of
this
do not leave your fire extinguishers out where people up to no good can get them..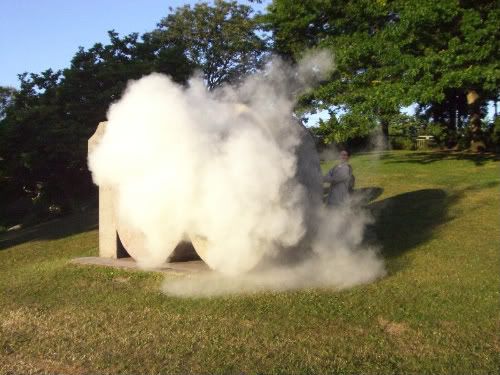 urban duck sighting
i think this year i was telling myself "this year i'm gonna go hard! i wanna do well in this" but then didn't man up and let it slide...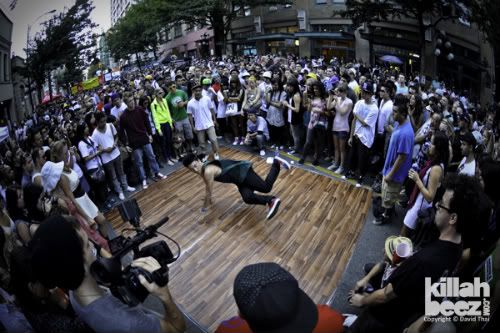 but your boy earl.. he killed it!
and that concludes the photo portion of this blog.
well a lot has happened, a lot has changed. good, bad and everything in between. it was a great summer and i don't regret a thing.
i'll fill you in on the music portion later. i looked at this and realized how many photos are in this.. a bit of a sensory overload.
so expect to see part 2 in the near future.
rye one